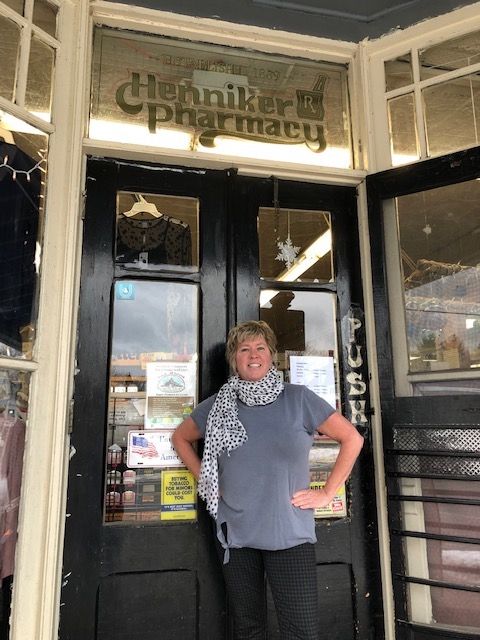 Sarah Chapin, Rph - Owner and Lead Pharmacist
Sarah is a lifelong resident of Henniker NH. She worked as a pharmacy technician in high school, which piqued her interest and lead her to attend Albany College of Pharmacy to become a pharmacist. Once graduated, Sarah pursued a career with one of the "big box stores". After several years, she also took a part time job at the Henniker Pharmacy. She found the relationships and level of care she was able to provide individual patients at Henniker Pharmacy far more rewarding and more in tune with the career she wanted. At the "big box store" patient interactions were kept to a minimum and speed was encouraged and expected. As fate would have it, Sarah was offered the opportunity to purchase the Henniker Pharmacy in 2008, which she did. She puts the care and well being of her patients above all else. The service and care she provides patients go well above and beyond that available at one of the "big box stores". When not working, she enjoys spending time outdoors, as well as creating mouthwatering dishes in the kitchen and spending time with her two adult children.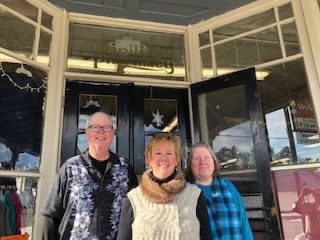 Front End Employees
from left to right:
Stacy Freeman, Front Store Manger - Stacy joined the pharmacy family less than a year ago. Stacy enjoys designing the store displays and socializing with customers. She is also a newlywed, mother to an adult daughter, personal care giver and bartender in her spare time.
Daphen Warren -Daphne has been an employee of the Henniker Pharmacy for 31 years. Daphne enjoys quiet time at home with her husband and daughters as well as time with her extended family in Maine. Daphne works Mornings Mon - Fri.